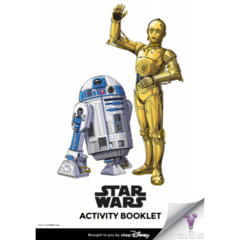 Free Star Wars Activity Booklet
Check out this Free Star Wars Activity Booklet that includes fun colouring pages of C3PO & R2D2 and also connect the dots! If you are a Star wars fan or you know one and you/they're are currently bored, we know for a fact that you will love completing this activity book.
Get yours by clicking 'Claim Offer' and then simply download the star wars booklet and print it off! It really is that simple & even better it is FREE! We hope you enjoy!
CLAIM OFFER