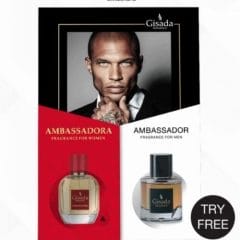 Free Samples of Gisada Fragrances
Gisada is now giving away free samples of two of their fragrances for a limited time. The samples that you will receive will be Ambassador for men and Ambassadora for women. The brand is known for high-quality fragrances, and your samples will arrive as scented stickers on a card.
You can order your fragrance samples on the Gisada website by clicking the green button below. On their website, you should fill in the online form and your samples will then arrive by post. Order your fragrance samples today because these won't last forever.
CLAIM OFFER