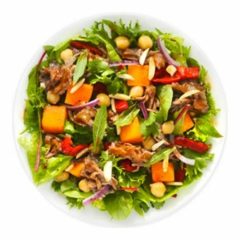 Free $5 Off Your Next Salad + A Free Salad On Your Birthday
Sign up with Sumo Society and get $5 off your next salad order and a free salad on your birthday. Sumo Society is the membership with rewards created by SumoSalad that offer healthy snacks, salads, sandwiches, and more. By becoming a member, you can also earn rewards every time your order and you can design your own salad.
To sign up, click the green button below and enter your details on the SumoSalad website. It is a delicious freebie, and you get access to exclusive offers just for members.
CLAIM OFFER