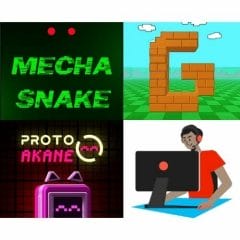 Free PC Games on Itch.io
For a limited time, you can get free PC games on Itch.io. There are three games up for grabs in the sale, but if you scroll down the page, you will find other free games too. The three main games are different genres, you have simulation, action and platformer.
If you would like to see the free games on offer, click the green button below, and the link will take you to the Itch.io website. Once there, you can choose which games you would like to play. Don't wait around too long though, because the main sale of the three games ends on the 30th of September 2022!
CLAIM OFFER