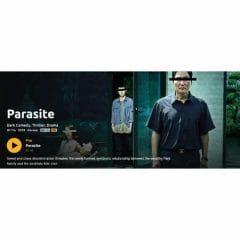 Free Parasite Movie on SBS On Demand
Parasite is an award-winning South Korean dark comedy thriller which you can now watch for free! The movie is available on SBS On Demand, and it follows how class discrimination and greed affect a symbiotic relationship between two families.
Click the button below to visit the SBS On Demand website, where you can watch Parasite for free. If you haven't seen the movie, give it a watch and see what all the fuss is about. For those who have seen it, it's the perfect way to experience the movie again!
CLAIM OFFER