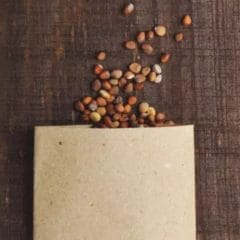 Free Packet of Australian Seeds
Nature's Own are giving away free packets of seeds! These are native seeds, so the plants that grow will be unique to Australia, and you can plant them in your garden, pots, or in an outdoor area you want to make more green. It is the perfect freebie for anyone who enjoys gardening or would like to give it a try.
Press "CLAIM OFFER" to visit the Nature's Own website, where you can order your free packet of native seeds. We don't know how long these will be available, so get yours now before they go, and enjoy planting them when the seeds arrive!
CLAIM OFFER