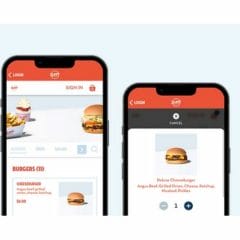 Free Original Burger from Slim's Quality Burgers
If you download the Slim's Quality Burgers app, you can get one of their Slim's Original Burgers for free! The burger is only free for new app users. Once you have the app, you will need to sign up with your details, and you can use it for ordering, earning rewards and more.
Click the green button below to visit the Slim's Quality Burgers website where you can find download links for their app. Get the app today and get your freebie, you can't miss out on a free burger!
CLAIM OFFER