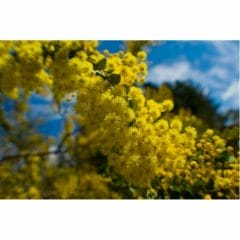 Free Native Trees for Greater Sydney Residents
If you are a resident living in Greater Sydney, you can get free native trees this September! You can apply for the free trees through the NSW Planning Portal, and collect them from Bunnings once they notify you. The species available this September are the Lemon-scented Tea Tree, Fringed Wattle, Bottlebrush and Lilli Pilly. You can claim three trees from the species list.
There are only limited amounts available, so you need to be quick. Click the green button below to visit the NSW Government website, where you can read more about the offer, see if you are eligible and apply. Apply for your free trees today and add some beautiful greenery to your garden!
CLAIM OFFER