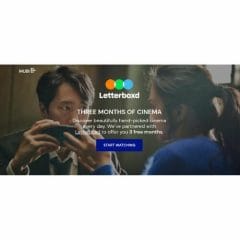 Free Movies for Three Months
You can now watch movies with MUBI free for three months. MUBI offers a range of movies from around the world, and you will find older classics and modern films too. You will get to see a collection of movies that you may not have seen before, so if you want something different to watch, this freebie could be perfect.
Press the green button below to visit MUBI, where you can get your free three months of movies. This is a subscription, so you will have to cancel before your freebie is over if you do not want to be charged by MUBI. Enjoy your movies!
CLAIM OFFER