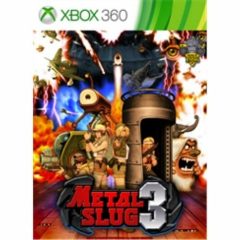 Free Metal Slug 3 Xbox Game
Metal Slug 3 is an action shooter game with a classic arcade vibe, and you can now play it for free on Xbox. The game can be played on Xbox 360, Xbox One and Xbox Series X|S consoles. A Live Gold or Game Pass is not required. You need to get the game from the Microsoft Israel Store, but it is playable in Australia without a VPN.
Click the green button to visit the Microsoft Israel Store. Once on the store, you can get your free version of Metal Slug 3. Give it a try if you haven't played it before, it is a fun way to pass the time.
CLAIM OFFER