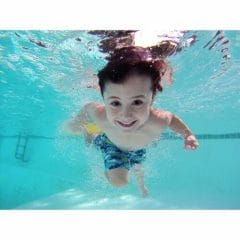 Free Learn to Swim Voucher
If you have a child aged 3 to 6 years, you can apply for a $100 First Lap learn to swim voucher. This voucher can be used for a program of five or more structured and supervised swimming lessons. The lessons could be daily or weekly. This is a brilliant offer as swimming is an important skill and now you can get help towards the cost of lessons.
To get the voucher, your child must not be enrolled in school yet, but be listed on a valid Australian Medicare card and a NSW resident. The voucher can be used at participating businesses, and you need to use it before June 30th 2023. Click the green button below to visit the NSW Government website where you can read more and if you are eligible, apply.
CLAIM OFFER