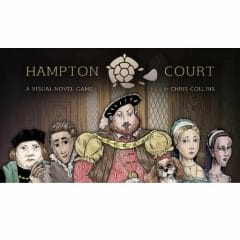 Free Historical Fiction PC Game
If you like fun games where your choices decide how the story ends, this offer is perfect for you! For a limited time, you can download the historical fiction game Hampton Court for free. It is a PC game set in 1539 in the court of Henry VIII. You play as a foreign princess where the choices you make will influence the story and determine whether you find love, fortune or survive at all.
As it is fiction, it is not completely historically accurate, but it will give you around 2 hours of gameplay, and you can play it more than once. Click the green button to get Hampton Court free on Itch.io before it goes back up in price. Give it a try and see how your story will end.
CLAIM OFFER