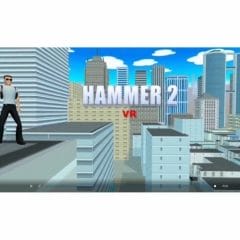 Free Hammer 2 VR Game on Oculus
You can now play Hammer 2 for free! It is an open-world shooter VR game available on the Oculus Store. The game features 30 levels with unique missions, and you can play standing or sitting. It is a fun game, and you can even use vehicles like tanks and helicopters to fight enemies.
Click the green button below to get Hammer 2 for free. The link will take you to the Oculus Store, where you can get the game and read reviews from other players. Hammer 2 supports Quest, Quest 2, and Oculus Touch.
CLAIM OFFER