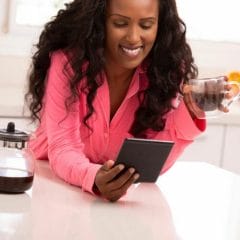 Free Hacking Health eBook Bundle
If you want to learn about healthy meals, workouts and more, this freebie is for you. For a limited time, you can get a free Hacking Health Bundle. The bundle includes summaries of different books that cover various aspects of health, including developing healthy habits, advice from nutrition experts, workout plans and meal plans. It is perfect if you want to learn more because the summaries provide the bits of information you need to know.
You have nothing to lose by giving this bundle a try because if you learn something, great, but if you don't, then it is free. Click the green button below to visit the Groupees website, where you can get the free bundle. The offer ends soon, so check it out before it ends and see if you learn some tips that can improve your health.
CLAIM OFFER