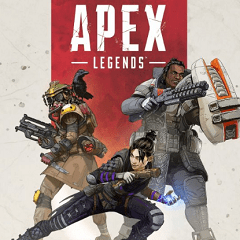 Free Game Apex Legends
Apex Legends is a new Battle Royal game similar to that of Fortnite and PUBG. It's a first person shooter, which groups you in squads of three. Teamwork is the main focus point and is required to win a game.
The game is available on PS4, Xbox One and PC. If you would like the PC version click "GET OFFER", if you would like the PS4/Xbox version you must search it on the console store.
CLAIM OFFER