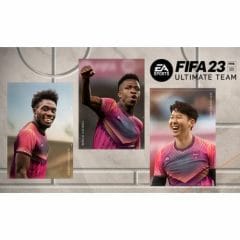 Free FIFA 23 Ultimate Team Gaming Packs
Do you have an Amazon Prime account? If so, Prime Gaming is included in your membership, and if you play FIFA 23, you can't miss their latest promotion. They are giving away FIFA Ultimate Team Gaming Packs every month. Each pack will include different rewards, and at the time of writing, the latest pack contains 7x Gold Rare Players and more.
The packs are compatible with PC, PlayStation and Xbox. Click the green button below to visit Prime Gaming, where you can get your packs if you are already an Amazon Prime member. If you are not a member, you will be able to sign up for a free trial and get a pack. You can then cancel or continue your membership to get the rest. Don't miss out on these gaming rewards!
CLAIM OFFER