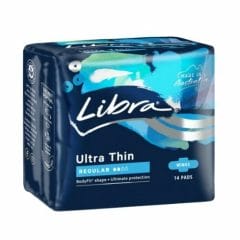 Free Feminine Care Products
Libra has been creating feminine care products for decades. Each product is practical and comfortable, and the company keeps sustainability and the environment in mind. Now they are giving you the chance to try free samples of their feminine products. You can choose either: maternity pads, the Day Pads Combo, Night Pads Combo, Tampons, or a Liners Combo. Each free sample kit includes a couple of their products and a discount code for your next Libra purchase.
There is also the Girl Combo option, and this collection was created for smaller bodies. The sample pack includes a Libra Girl tampon instruction leaflet, a Libra Girl starter booklet, and samples of their period products.
To claim your free samples, click the button below to go to the Libra offer page. Select which sample you would like to try, fill in your details, and then wait for your products to be delivered to your door.
CLAIM OFFER