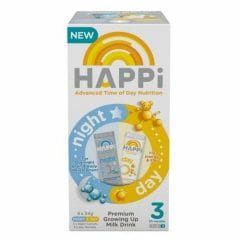 Free Day & Night Toddler Milk Samples
HAPPi are giving away free samples of their Day & Night toddler milk. If you claim the free sample, you will get three samples of the Day Toddler Milk Drink Formula and three samples of the Night drink. You will also receive more information about the Time of Day Nutrition system.
Request your free toddler milk sample by clicking the green button below. The link will take you to the Happi website, where you should fill in the form with your details. These samples won't last long, so get yours before they go!
CLAIM OFFER