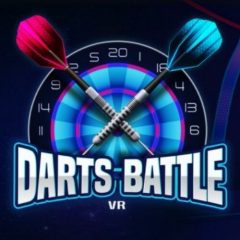 Free Darts Battle VR Game on Oculus
Darts Battle VR is a fun game that you can play for free! The game is available on the Oculus Store, and you can play in dart tournaments with other players, challenge your friends and climb the leaderboard. You can also build your skills on the training level.
To play Darts Battle VR yourself, click the green button below. You can then get the game for free from the Oculus Store. Enjoy your free game, and tell your friends to get a copy so you can play together!
CLAIM OFFER