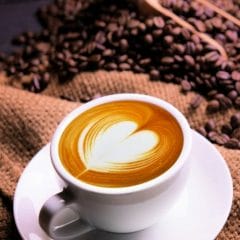 Free Coffee at MetCentre
If you download the free MetRewards App and complete your profile, you will get 100 reward points. You can then use your 100 reward points to get free coffee at MetCentre. It is so easy to get the free coffee, plus by having the app, you will get access to competitions, retail offers, and any points you earn from visiting the centre can be swapped for rewards. If you have 50 points you can get free coffee, 110 points a free small Top Juice and 150 points will get you $10 off your lunch.
Download the MetRewards App by clicking the green "CLAIM OFFER" button. The link will take you to the MetCentre website, and once there, scroll down and click "Download App", you will then find the app links. While you are on their website, you can also read more about the app.
CLAIM OFFER