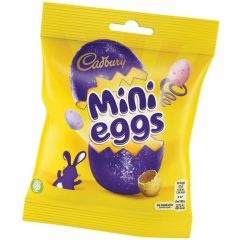 Free Cadbury Mini Eggs
GetTestKeep are looking for people to try and review Cadbury Mini Eggs. Simply complete the short form and wait to see if you are accepted.
It only takes a couple of minutes and you could be eating some delicious Cadbury Mini Eggs.
Review Criteria:
- Taste
- Value for Money
- Product packaging
Just hit the green "Claim Offer" link below to apply now.
CLAIM OFFER