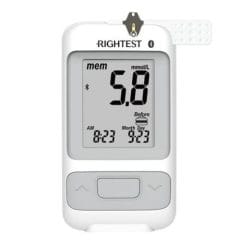 Free Blood Glucose Meter
If you have diabetes and a National Diabetes Supply Scheme number, you should check out this offer. You can order a free Rightest Blood Glucose Meter from Spirit Healthcare. These meters help you keep informed and provide reliable monitoring, so you should look into getting one if you are eligible, and make sure you let any friends or family with diabetes know about the freebie.
Press the green button below to visit the Spirit Healthcare website, where you can read more information and fill in the order form for the free Rightest Blood Glucose Meter. Healthcare professionals can also order too. Don't miss out on maximum accuracy, get your meter before they go.
CLAIM OFFER