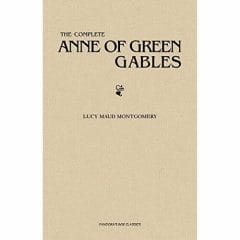 Free Anne of Green Gables Collection
You can now get the Complete Anne of Green Gables Collection for free on Amazon. This is the Kindle Edition, so it will be an eBook to read on your eReader. If you're not familiar with Anne of Green Gables, the book follows an unconventional orphan called Anne as she goes to live with elderly siblings and the rest of the books in the series take place throughout her life.
These classic stories have been enjoyed by generations, so get your complete collection on Amazon today by clicking the green button below. The link will take you to the store where you can download your copy. Don't wait too long because these offers don't usually last long!
CLAIM OFFER