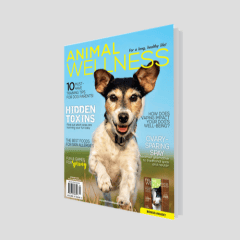 Free Animal Wellness Magazine
This free magazine is dedicated to bringing you the latest news, advice, products and services for your beautiful dog or cat. Featuring information about training, health, nutrition and more for your pet.
Claim your free digital subscription to the Animal Wellness Magazine by simply clicking the claim button below and filling in your information. They will then send you their free digital version of the magazine.
CLAIM OFFER