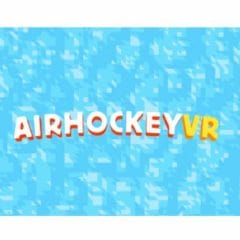 Free AirHockeyVR Game
If you love playing air hockey at the arcade, this offer is for you! You can now download the AirHockeyVR game for free on the Oculus Store, so you can play in the comfort of your own home. The game has different features, such as different bats, arena skins, and you can earn achievements. You can also play with others because you can play online for 2, 3, and 4 players.
Click the green button below to get AirHockeyVR for free. Even if you haven't played air hockey in real life, you should give the fun game a try. AirHockeyVR supports Quest, Quest 2 and Oculus Touch.
CLAIM OFFER