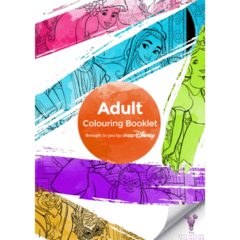 Disney Adult Colouring Booklet
We know that Disney is definitely not just for the kids. Us Adults love a good Disney film every now and again. From Frozen to the Classics such as Snow White and Cinderella. These colouring books will keep you entertained for hours and thats a promise. If you love colouring & Disney you NEED to download this Freebie!
Simply click 'Claim Offer' today and scroll down to download the Adult Activity Book. Then all you have to do is print it and start curing your boredom today. We hope you enjoy!
CLAIM OFFER