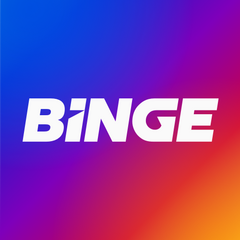 Binge on The World's Best TV Shows – Free For 14 Days
Try out streaming service Binge entirely free for 14 days and watch some of the world's best TV shows. There is no lock-in contract, you can cancel at any time and if you choose to continue packages start from just $10 per month.
With Binge you catch shows like Game of Thrones, Big Little Lies, The Act, The Walking Dead, Superman & Lois and much more. In fact there is over 10,000 hours worth of content on Binge.com.au for you to watch for free during your 14-day trial.
CLAIM OFFER