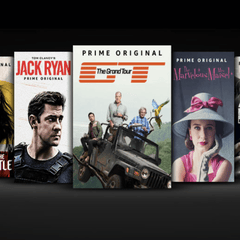 Free 30 days of Prime Originals, Popular Movies & TV Shows
Amazon Prime is finally here, in Australia. That means we're getting Amazon Prime Video, too! To celebrate the coming of Amazon Prime, they are now offering a free month's trial of Amazon's Prime Video. Watch exclusive Prime Originals as well as popular movies and TV shows for 30 days.
You can even download shows to watch on the go when you don't have internet access.
CLAIM OFFER